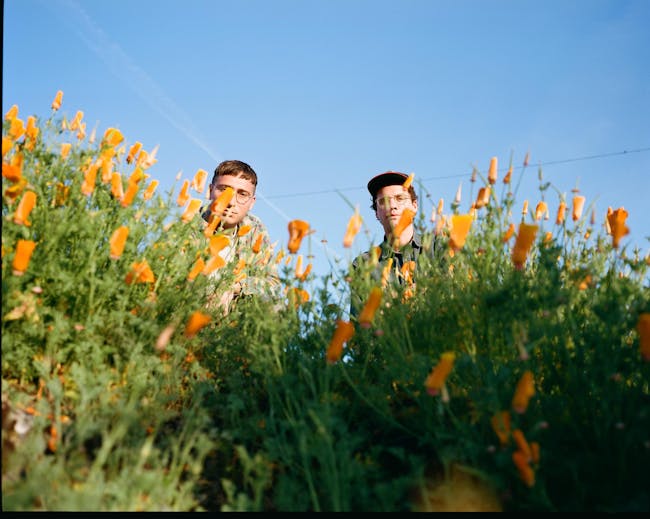 Premier Concerts and Manic Presents:
Whitney (live stream)
$15.00 - $20.00
Sales Ended
On NoonChorus
This event is NOT happening at Space Ballroom
Message from Whitney:
"We've decided to postpone our livestream until Thursday 6/11 out of respect for and in solidarity with the fight against white supremacy and the many black lives that have been taken unjustly by the hands of police. In no way do we think these issues will be any less prominent or significant by 6/11, however we are taking the week to figure out how we can best support charities that give to marginalized communities and those who've been affected by police brutality and senseless incarceration. There are so many charities that could use our help so from 6/4-6/11, we will be donating $300 each day towards a different charity. We will use this page to highlight each specific cause in the hopes that you can join us and help out where you can 💙 We will also keep our ears open for other charities that are close to your hearts so please dm and comment/tag to let us know where our help is best served. In addition to our continued support of NIVA, we will be donating 100% of our profits from the live stream performance to Black Lives Matter and My Block, My Hood, My City. We appreciate you all."
Livestream begins June 11 at 8pm. 36-hr rebroadcast begins at midnight following the stream. Can't make it to the livestream? Tickets are on-sale until the end of the rebroadcast. A portion of the profits will be donated to NIVA (National Independent Venue Association).

Restlessness is at the heart of Whitney's resonant and stunning sophomore album Forever Turned Around. As Julien Ehrlich and Max Kakacek realized over the past three years, life can change drastically. Priorities shift, relationships evolve, home can become far away, and even when luck momentarily works out, there's still that underlying search for something better.

While the success of their 2016 debut Light Upon The Lake uprooted them away from Chicago to seemingly endless tours across the world, Ehrlich's and Kakacek's partnership only strengthened. "Our friendship has kept us going even though so much has happened in the years since we started the band," says Ehrlich. Their bond has been the one constant as they've weathered the transitional period of their mid-twenties, supporting each other through bouts of heartache, loss, and uncertainty. But lately, as they've found home through themselves, their romantic relationships, and their friends, there's an uneasiness that comes from stability. When Ehrlich sings on "Valleys (My Love)," "There's fire burning in the trees / Maybe life is the way it seems" it's a mission statement of the existential questions raised throughout.

This is what Forever Turned Around grapples with: the anxiety and acceptance that time is limited. Across 10 songs, Ehrlich and Kakacek skeptically yet masterfully navigate questions of mortality, doubt, love, and friendship in a grander scope than they've attempted before. It's an album about partnership — romantic, familial and communal, but most importantly a love in friendship: the bonds between two best friends and creative partners and the joy and stress that comes with it. As Ehrlich sings on "Used To Be Lonely:" 'Well it made no sense at all / Until you came along." It tackles the blissful confusion that comes from seeing the way things unexpectedly change over time.

Forever Turned Around came together over several sessions across the country with its earliest material written during tour dates in Lisbon, Portugal. Though Ehrlich is Whitney's lead singing drummer while Kakacek is the lead guitarist, when writing, both transcend their roles to piece together each offering lyrically and compositionally. "The way it ends up working is one of us comes up with a basic idea for a song and the other person serves as the foil to complicate that idea. We ask, 'What can we change to make it more interesting?'" says Kakacek. Challenging each other is the core of their songwriting partnership. "A big thing for us is our ability to take criticism. We're always open to new ideas. We approach it where we try to stretch a new idea as far as it can go," adds Kakacek.

After a session with producers Bradley Cook (Bon Iver, Hand Habits) and Jonathan Rado (Weyes Blood, Father John Misty) helped color in the arrangements, the album truly revealed itself when they reunited with original rhythm guitarist Ziyad Asrar in his basement Chicago studio—the same place where they hashed out much of Light Upon The Lake. "Getting down there was so important because we've always used that basement for music. The comfort and familiarity mattered but having Ziyad be a buffer between us was so helpful," says Ehrlich. With Asrar's help, songs like "Song For Ty" and "Forever Turned Around" effortlessly came together. There, the band enlisted Chicago musicians Lia Kohl and OHMME's Macie Stewart to provide strings throughout the record and their lush swells colorfully accent the arrangements.

Risks and experiments make Forever Turned Around a triumph like opener "Giving Up." The track started from a stream-of-conscious revelation when Ehrlich improvised the chorus while Kakacek played Wurlitzer. What began as a nod to Neil Young's Live at Massey Hall 1971 in an afternoon turned into a heart-rending and relatable song about the ups and downs of long-term relationships. Over twinkling piano, Ehrlich sings, "Though we started losing touch / I've been hanging on because / You're the only one I love." He explains, "In a relationship, you don't stay at the same level at all times. You go through periods where you're closed off."

Whitney has long been a full-fledged band with keyboardist Malcolm Brown, guitarist Print Choteau, bassist Josiah Marshall, and trumpeter Will Miller backing them live, along with Asrar who's returning to the fold on their upcoming tour. On the album, the wider and more maximalist songs match the tight-knit chemistry of their electric performances thanks to Tucker Martine's immaculate mixes. "We've become such a well toured band and developed this groove that you can hear it all over the LP," says Ehrlich. Though the stoner instrumental freakout "Rhododendron" is the most obvious example of this vibe, with its slinking guitar leads and Miller's flailing trumpet lines, other songs like "Before I Know It" evoke the breezy melancholy of Labi Siffre.

Venue Information:
Space Ballroom.
295 Treadwell Street
Hamden, CT, 06514