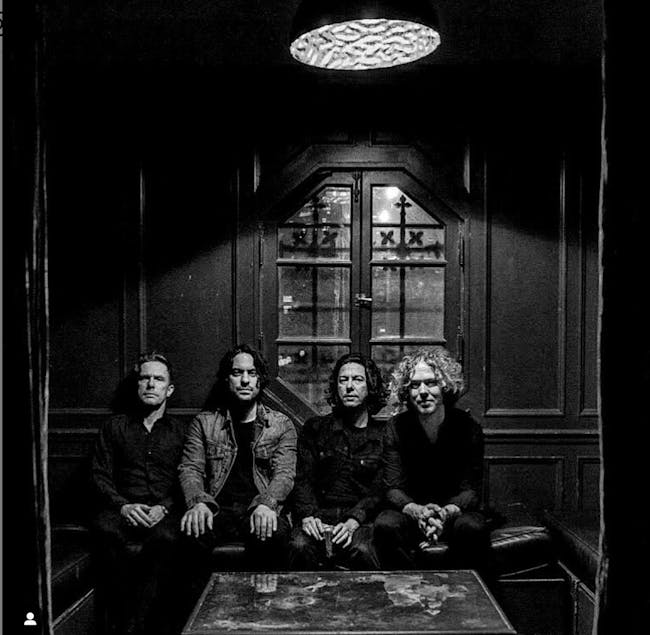 Premier Concerts and Manic Presents:
Longwave
The Philistines Jr.
General Admission Standing Room Only
LONGWAVE
Longwave formed at the dawn of the New York indie rock resurgence in 1999. The Brooklyn-based band's first release was the indie distributed Endsongs.
The band then signed to RCA Records where it released the Dave Fridmann-produced The Strangest Things. Longwave followed up with an EP, Life Of The Party, which was produced by Fridmann and future producer of The National, Peter Katis. The band would enlist John Leckie (Radiohead, XTC, and Stone Roses) to helm the production for the full length a There's A Fire. In 2008 Longwave released Secrets Are Sinister, which Katis produced, through Original Signal Recordings.
To support these releases the band toured throughout the world sharing billing domestically and overseas with their friends The Strokes. They've also toured with The National, The Vines, The Doves, bloc party, Blue October, and Kasabian among others.
The band released a single and video, "Stay With Me", with a new album to follow in October 2019.
Links: Official Website | Facebook | Twitter | Instagram | Spotify
THE PHILISTINES JR.
The Philistines Jr. have always been a tricky band to describe. Championed by the likes of John Peel while dismissed by many as goofballs, their home recorded brand of indie rock was defined by its odd combinations of production and songwriting styles: hifi and lofi, acoustic and electronic, jokey but ever melancholy. Started in the late 1980s by brothers, Peter and Tarquin Katis, the group remained active up until the early 2000s when Peter's producing pursuits(Interpol, The National, Kurt Vile, Frightened Rabbit, Death Cab For Cutie, Japandroids, Stars, Jonsi, The Head & The Heart, etc.) resulted in an unplanned hiatus. In 2010, the band resurfaced with the unexpected "If a band plays in the woods…?" LP with an updated take on their songs and sounds. Now in 2020 with the help of some new friends and their own actual children, The Philistines Jr. have made a new album with the usual meandering instrumentals, occasional sing alongs, inscrutable lyrics and production as ambitious as ever. Titled "Help!", the record is the band's abstract take on trying to understand and participate in today's confusing world of music, art, politics and plain old day to day life.
Links: Official Website | Facebook | Twitter | Instagram | Spotify

Venue Information:
Space Ballroom (Front Room).
295 Treadwell Street
Hamden, CT, 06514